What

investment

will you make in yourself and your team this year that g

uarantees results

?
Dennis McDavid
Superintendent of Schools
Berkley School District
Top 10 School District
Kennedy Center/Stephen Sondheim Inspirational Teacher Award (one of only four the country)
"I don't like consultants. These guys are different. Simply put, Tom and Brad have been fantastic and this is the best investment I have made in my time as Superintendent. They are as committed to our kids as we are. And their approach is different from anything I've seen in my 30 years as a professional. We will continue to work with them to build capacity within our organization to intentionally grow and develop our school Principals and all of our people. I highly recommend them for any school district looking to improve, grow, and take it to the next level."
Dr. Daniel Nerad
Superintendent of Schools
Birmingham Public Schools
#1 School District in Michigan
"Thank you very much for the work you are doing with me. I think the best way I can express myself is to share with you that I appreciate you serving as both a mirror and a window for me with my leadership work. The mirror involves you helping me see what exists in the data about my leadership work, but more important, helping me see the blind spots that seem to have developed in me as a leader (I believe this is true for all leaders). While difficult and challenging, I am grateful for the discussions and ideas."
What investment will you make in yourself and your team this year that guarantees results?
​
​
​
​
Resourceful. Strategic. Insightful.
​
Brad Zimmerman believes there is unlimited potential in the human spirit, and that we all adopt beliefs that can limit our potential.
​
​
​
​
Trustworthy. Discerning. Strategic.
​
Tom Willis believes we are all born with unlimited potential. As a former classroom teacher, he also believes in the power of lifelong learning.
"This work is genuine and authentic."
"Knowing when to use leadership and when to use management and when to use coaching has been a tremendous breakthrough. It's terribly exciting to know where we are headed. It gives me goose bumps. So exciting!"
Create the High-Performing Culture You Want
You have a vision. You face mounting pressure to generate results.
​
You know that the majority of education initiatives today simply do not produce results.
We offer a different approach.
​
We are the culture experts. We specialize in turning your vision into reality.
​
"This approach isn't for everyone.
I advise other leaders to only take this on if they are really committed to growth for their organization, their team and, most importantly, for themselves."
Learn more from leaders who can speak to our integrity:
What is the Phoenix Promise?
We guarantee that this will be the best investment you make in your people.
And we will continue to work for free to ensure this happens. 100% of the time. Just ask our clients.
​
What are the Cultural Outcomes You Can Expect?
Your School Leadership Team will adopt and foster an intrapreneurial culture throughout your organization. The characteristics of this intrapreneurial culture are:
Accountability exists at all levels and is supportive of personal growth and accomplishment, not punitive.
Open communication exists throughout the organization, unimpeded by organizational rank.
Confronting difficult issues is accepted as necessary to produce forward movement and is conducted in a manner that strengthens interpersonal relationships.
People within the organization are united by a commitment to a common purpose that is superior to individual agendas.
Departmental "silos" are breached and new-found ideas are generated.
Inspirational leadership exists throughout the organization.
Coaching is the norm in relationships and fosters personal and organizational growth.
Our Clients Say Our Approach Works
95% of clients engage us in additional work
90% of our work comes from referrals
100% agree their work has been impacted by what they've learned
Our approach to building an intentional culture of inspiration, integrity and support in districts goes beyond the standard team-building exercises and individual coaching sessions made popular in the last century.
​
We specialize in creating future-focused, sustainable coaching cultures in which your team members learn to empower each other through effective leadership, management and coaching.
​
We employ three distinct disciplines (Leadership, Management and Coaching) and a variety of tools in our work:
The process spans several months, and includes group workshops and coaching as well as one-on-one coaching. We refer to our programs as Transformational Leadership Projects because they are a catalyst for cultural transformation. They are comprehensive in nature and incorporate team building, management training, training in coaching, development of inspirational leadership, change leadership, and strategic plan vitalization.
​
Click the drop down arrows below to learn more about each area:
Breakthrough Workshops
---
Breakthrough Workshops provide an opportunity to create new ways of looking at reality; not merely information gathering, but a process of discovery. You will emerge seeing yourselves and your organization from the vantage points of your peers, leaders and teachers, providing the understanding needed to make desired changes. You and your team members will also generate a clear and conscious commitment to a purpose that you find personally compelling. This personal commitment is linked to the purpose of the organization increasing the power of the team.
People emerge from our breakthrough workshops highly energized with a renewed commitment to expanding personal boundaries. This project combines personal development, strategic targeting, leadership development, and team building. Phoenix Performance Partners promises that each participant will:
Develop clarity of personal and shared visions and values, linked with the organizations' values, mission and goals.

Develop new perspectives and skills that expand their capacity to lead, manage, and coach others.

Create an effective, cohesive relationship with the other participants, allowing for an open and direct "coaching" dialogue on even the most difficult issues.

Broaden their understanding and perspective on key organizational issues that contribute to and impede the organization's success.

Develop an understanding of how other associates perceive their leadership style and effectiveness.

Create a cohesive set of Key Performance Indicators that form the basis of personal accountability and a culture of integrity.

Achieve personal breakthroughs in their ability to produce sustainable results.
Have unifying values, purpose, goals, and an operational plan for sustainable, measurable growth and financial success.
Our approach is specifically designed to provide the critical support necessary because it is inevitable that after the Breakthrough Workshops, human nature is such that much of this energy and enthusiasm could fade over time without significant ongoing support. This support comes in the form of individual and teach coaching over a series of months:
---
Unlimited 1 on 1 Coaching
---
provides personalized and periodic, regular access to a professional executive coach to work through the challenges of employing new thinking in the real world. People in our programs find that they must operate in new, sometimes uncomfortable ways. By operating "outside of the box", we help clients engage in new capabilities to achieve the future they are committed to. The Phoenix Performance Partners coach (a former School Superintendent/business owner/CEO/corporate executive) is trained in applying our technology in the real world and is the clients' personal guide through this process.
---
Team Coaching
---
sessions bring the entire team together to ensure the necessary change is occurring.
---
Our Insight™ Coaching System
---
is a tool we designed specifically for our clients to use to foster the development of coaching relationships throughout the organization, fomenting personal and organizational growth. This tool ensures that the value we create together lives into the future.
---
---
A frequently heard complaint about professional development is that people return from training programs or PD (professional development) with new concepts and when faced with on-the-job pressure, revert to old behaviors. Our comprehensive approach, backed by our promise for results, guarantees sustainable change and measurable results.
"In order for students to prosper, academically, socially, and emotionally, adults in the school system must prosper in the same areas.
This is where Phoenix Performance Partners truly shines."
The common technology to all of our programs is high impact learning... learning that makes a dramatic impact in the real world.
​
We promise to create breakthroughs that can be measured in results that you care about. We work directly with you to identify the specific results that you want to accomplish (examples include employee satisfaction, productivity, fund balance growth, etc.).
​
FAQs
and other tough questions you may be too polite to ask:
Who is this for?
---
Any Superintendent looking to take their schools to the next level. We only engage with schools where the Superintendent is 100% committed. We do this for the simple reason that the only way for an organization to achieve the results they are looking for is to have the Superintendent fully engaged. The Superintendent must be committed to growing personally and to making change happen.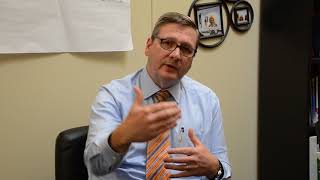 ---
How does your Phoenix Promise work?
---
We promise that you will get exactly what you want. Typically, our work takes about 5 months. At the end of the 5 months, we will have a conversation with you to see if you received what you signed up for. And if you say no, then we will continue working (at no additional cost) with you and your team until you do. It's just that simple. You are guaranteed results, and we are guaranteed 100% client satisfaction.
---
What about Initiative Fatigue?
---
We provide an approach to creating high performing cultures, not an initiative. It's indisputable that educators face mounting pressures unlike in any other industry, and initiatives are no match for this reality. And initiative fatigue is real in schools around the world. In his book Transforming Professional Development Into Student Results (ASCD, 2014), Douglas B. Reeves labels this phenomenon the Law of Initiative Fatigue: it states that when the number of initiatives increases while time, resources, and emotional energy are constant, then each new initiative — no matter how well conceived or well-intentioned — will receive fewer minutes, dollars, and ounces of emotional energy than its predecessors. And Charlotte Danielson speaks to the challenge in her Education Week article Helping Educators Overcome 'Initiative Fatigue'
---
How much does it cost?
---
Our pricing is done on a per-participant basis so once we know how many people will participate then we can provide pricing. Our pricing is constant for each school this year.
---
How many school clients do you serve each year?
---
We (Brad and Tom) do all the work ourselves so we limit the number of schools we work with every year. We currently have openings for 3 more schools this year.
---
Why do we need a coach?
---
There are many reasons why an effective executive coach can be a game-changer for you and your team. The simple reason is that a coach is the most effective way for someone to become the best in the world at what they do. We are professional executive coaches, and we too have coaches. Every great athlete has a coach. You should too. And if you'd like a world-renowned doctor's opinion on the subject, here's a compelling TED Talk speaking to the advantages of a coach: Atul Gawande: "Want to get great at something?"
Check out the TEDx Talk Here
---
What do school principals say about working with us?
---
This quote was sent by the principal to his entire team of 100 and all the parents: "While I never enjoy being out, it was probably the most meaningful development I have had in a very long time- maybe in my whole career." ​ ​ "I was skeptical of this process and frankly of others. I now know I can grow to be more open and trusting of the team." ​ ​ "We really need to think differently and coaching really does matter. I can apply this to my life. Anything is now possible... let's go after it!" ​ ​ "I now know how to lead." ​ ​ "This will make our schools better." ​ ​ "Great time. I just feel so great about our team. I will be a better leader. The sky is the limit! We will get there." ​ ​ "We will find a way to make education better." ​ "This has and will continue to push me. This will make me better and the organization better." "Knowing when to use leadership and when to use management and when to use coaching has been a tremendous breakthrough. It's terribly exciting to know where we are headed. It gives me goose bumps. So exciting!" ​ "I'm clear now on how I need to focus on the future to be a great leader." ​ "I honestly believe this experience will change me. When I came yesterday I wasn't sure. I now know how to listen. We have an immense opportunity before us now!" "We were overwhelmed and stressed. I'm excited and know I'm not alone. I've found even more meaning in our work. We will be extraordinary." ​ "Everything is clear for me now, especially on how to be the best leader. Asking for and giving help will now be welcomed and we won't be afraid to ask." ​ "I'm excited about creating this coaching culture!" ​ "I'm committed to embracing change." "This was different and I've been through a lot of 'programs' in my career." ​ "I am inspired! I didn't realize I had really lost sight of the future." ​ "We will make remarkable things happen for our community and for our kids!"
---
---